About Roxana Carare and the Carare Research Group
Browse our website to discover how Roxana Carare and her research is helping the fight against Alzheimer's Disease.
 Boston MA, September 8 @ 8:00 am – September 10 @ 12:00 am
Go to Website
About Roxana Carare & The Carare Research Group
Professor Roxana Carare and Professor Roy O Weller established the Carare Group in 2008 at the University of Southampton. The aim was to elucidate the significance of cerebral Amyloid Beta clearance to age related pathological conditions such as Cerebral Amyloid Angiopathy and Alzheimer's Disease. We are internationally recognised for defining the exact pathway from which Amyloid Beta and other solutes are cleared from the brain along cerebral basement membranes. We now aim to clarify the exact factors that are responsible for efficient drainage along basement membranes of capillaries and arteries in order to identify new therapeutic targets.
We are a diverse group employing scientists from specialities such as Electron Microscopy, Proteomics, Tissue culture, and immunohistochemistry as well as facilitating advancement in education in the form of Masters and PHD studentships. We regularly coordinate and manage research projects for undergraduate students and collaborate internationally with other research institutions and several industry partners.
---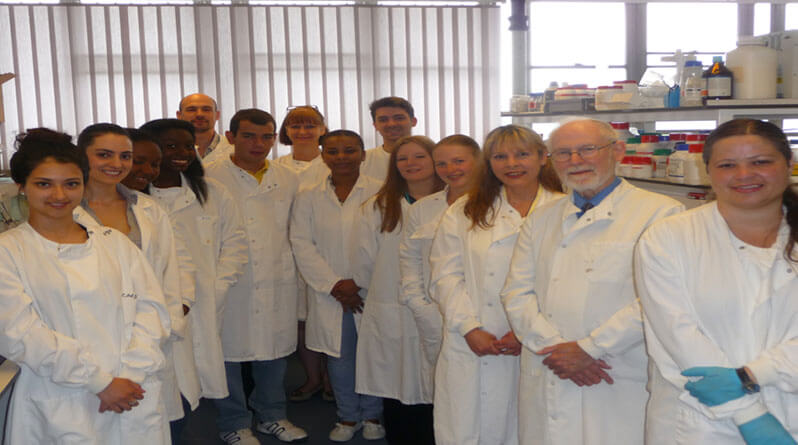 About Roxana Carare
Roxana Carare is a medically qualified Professor in cerebrovascular ageing in the University of Southampton. Having graduated in general medicine in 1994 in Bucharest, Roxana completed her PhD in experimental neuropathology in 2006, in the University of Southampton, UK. Her main international recognition has come from the neuroanatomy and neuropathology research she leads, demonstrating the unique pathways by which fluid and soluble amyloid are eliminated from the brain along basement membranes within the walls of cerebral capillaries and arteries. The focus of her research is to manipulate the pathways to improve the clearance of amyloid and interstitial fluid from the ageing brain, preventing neurodegenerative diseases.
Interdisciplinary work led by Roxana has been published in high impact peer review journals and Encyclopaedia of Neuroscience. Roxana teaches clinical anatomy to undergraduate and post-graduate medical and health-care professionals and leads the undergraduate Masters in Medical Sciences Programme.
Through her senior role within the University-Industry Sector Team, Roxana actively engages with industrial partners. Promoting equality and diversity locally and internationally is an important priority for Roxana.
She is part of the International Scientific Steering Committee of Vas-Cog, Cerebral Amyloid Angiopathy, Alzheimer's Society Romania. Roxana is a reviewer for neuroscience, neuropathology and Alzheimer's disease journals, for national and international funding agencies, as well as for the European Commission. Of Romanian heritage, Roxana is Honorary Consul of Romania, Advisor for Age UK Southampton and Patron of Libra Foundation.
About Roy Weller
Roy Weller qualified in Medicine at Guy's Hospital, London. Following research and clinical pathology posts in London and New York, he was appointed Professor of Neuropathology in the University of Southampton UK to provide a clinical diagnostic neuropathology service and to pursue research.
Roy's main area of research has been in the pathophysiology of fluid drainage pathways from the CNS. Initially the research involved hydrocephalus and lymphatic drainage of CSF but later concentrated on the perivascular lymphatic drainage of Interstitial Fluid and Soluble Metabolites from the brain, correlating experimental models with the pathology of human neuroimmunological disease and dementias. There is growing acceptance that failure of perivascular elimination of amyloid-beta (Aß) from the brain along the walls of ageing cerebral arteries plays a significant role in the aetiology of Alzheimer's disease and cerebral amyloid angiopathy. The aim is to develop a broadly based translational approach to perivascular drainage of the brain and the origin of Neuro-ophthalmological disease in the search for treatment of dementias and neuroimmunological disorders.
About Our research
We employ a range of techniques to fulfil our research aims. Our current projects incorporate proteomic techniques in conjunction with flow chamber cell culture and advanced imaging methodologies such as light sheet microscopy, 3D electron microscopy, atomic force microscopy and in-vivo 2 photon microscopy.
Current Projects:
Proteomic changes in arterial basement membranes.
Flow toxicity of Amyloid Beta.
In-vivo imaging of perivascular drainage.
Mathematical modelling of the perivascular drainage pathway.
Defining the capacity of perivascular drainage.
High resolution 3d imaging of cerebral blood vessels.
We believe in sharing our techniques, resources and results to help facilitate further understanding of the mechanisms responsible for Alzheimer's disease and dementia.  Click here to see a list of the Carare Group Publications.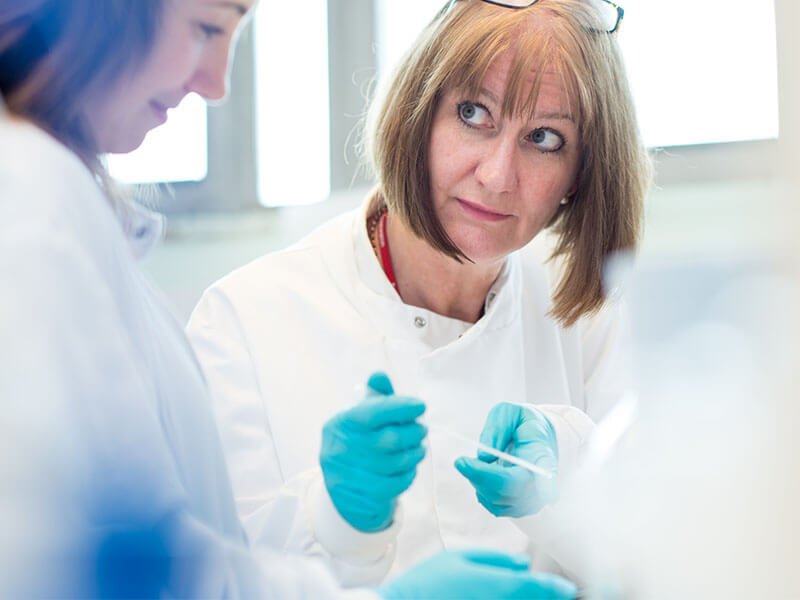 Our Sponsors
The major aims of our research are:-
To determine why elimination of amyloid beta from the brain fails with age and Alzheimer's disease.
To the translate the basic science in above into therapies that facilitate the elimination of amyloid beta for the prevention and treatment of Alzheimer's Disease.
To train next generations of students and postdocs.
One of the most direct ways of contributing to our research is by donating towards a research aim or sponsoring any of our group members directly!
We are grateful to our wonderful sponsors: